Soy Wax Melts Summertime Sale
£

4.00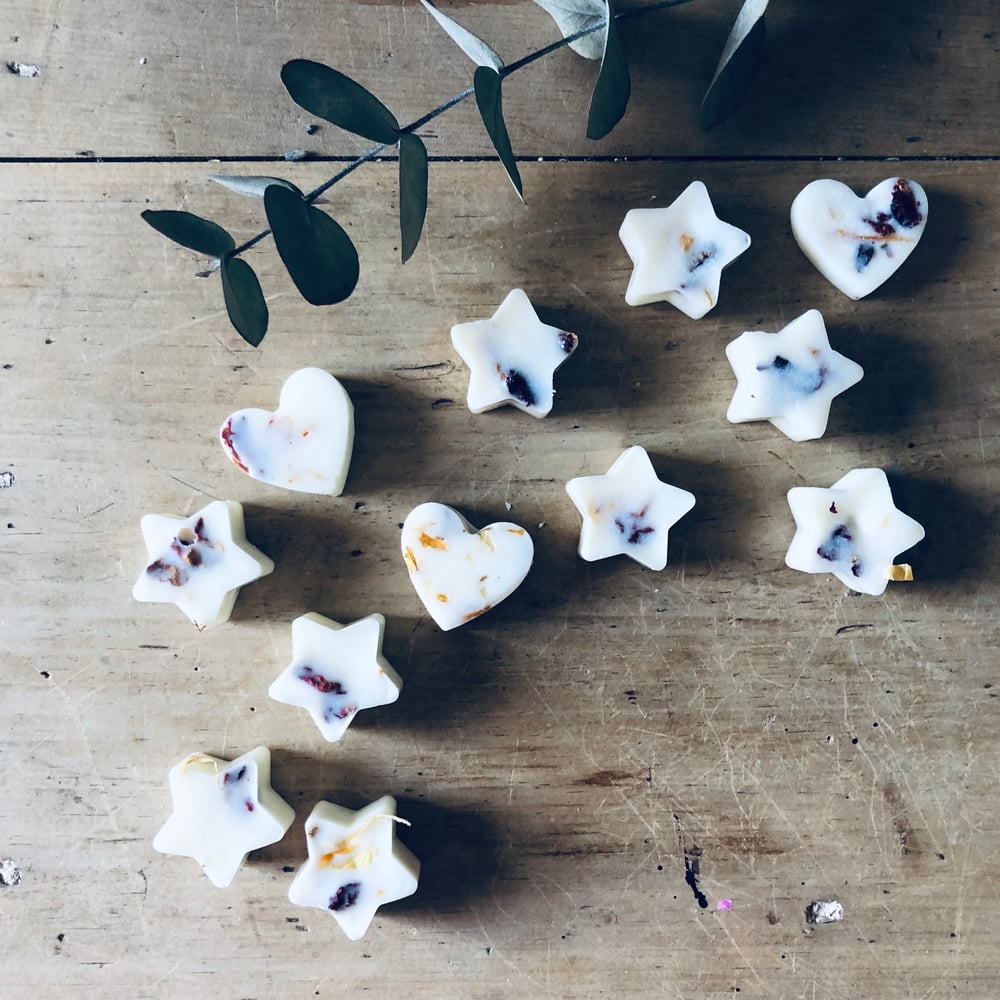 Top up your wax melt supply in our Summertime Sale!
Use code: SUMMERTIME22 at checkout for 50% off.
Scent your home naturally with our Soy Wax Melts infused blends of fragrance/essential oils, pretty botanicals and eco glitter.
Choose from the following scents:
❋
Amalfi Coast
Bramble & Bay
Clementine
Coffee & Cardamon
Hazelnut Cappuccino
Neroli Andaluz
Orange Blossom
Rose & Geranium
Snow
Sorrel & Lemon Thyme
Woodland Rose
Yuzu
❋
Ingredients:
Eco Soy Wax, premium blends of fragrance/essential oils, botanical flowers and eco glitter.
Pack of 6 wax shapes. Packaged in glassine envelopes.
CRUELTY FREE / VEGAN FRIENDLY / PLASTIC FREE
Directions for use:
Pop one of the wax shapes in the top of an oil burner. Light an unscented tea light below and watch as the soy wax melts and releases its fragrance. Each shape will scent a room for up to 10 hrs. When you can no longer smell the fragrance its time to refresh - the melt will solidify back to wax when not heated by the tea light and will be easy to remove for responsible recycling.
Availability
Amalfi Coast

Bramble & Bay

Clementine

Coffee & Cardamon

Cranberry

Hazelnut Cappuccino

Neroli Andaluz

Orange Blossom

Rose & Geranium

Snow

Sorrel & Lemon Thyme

Woodland Rose

Yuzu
Share