Pick 4 Spring / Summer Scented Candle Travel Tin Box Set
£

34.00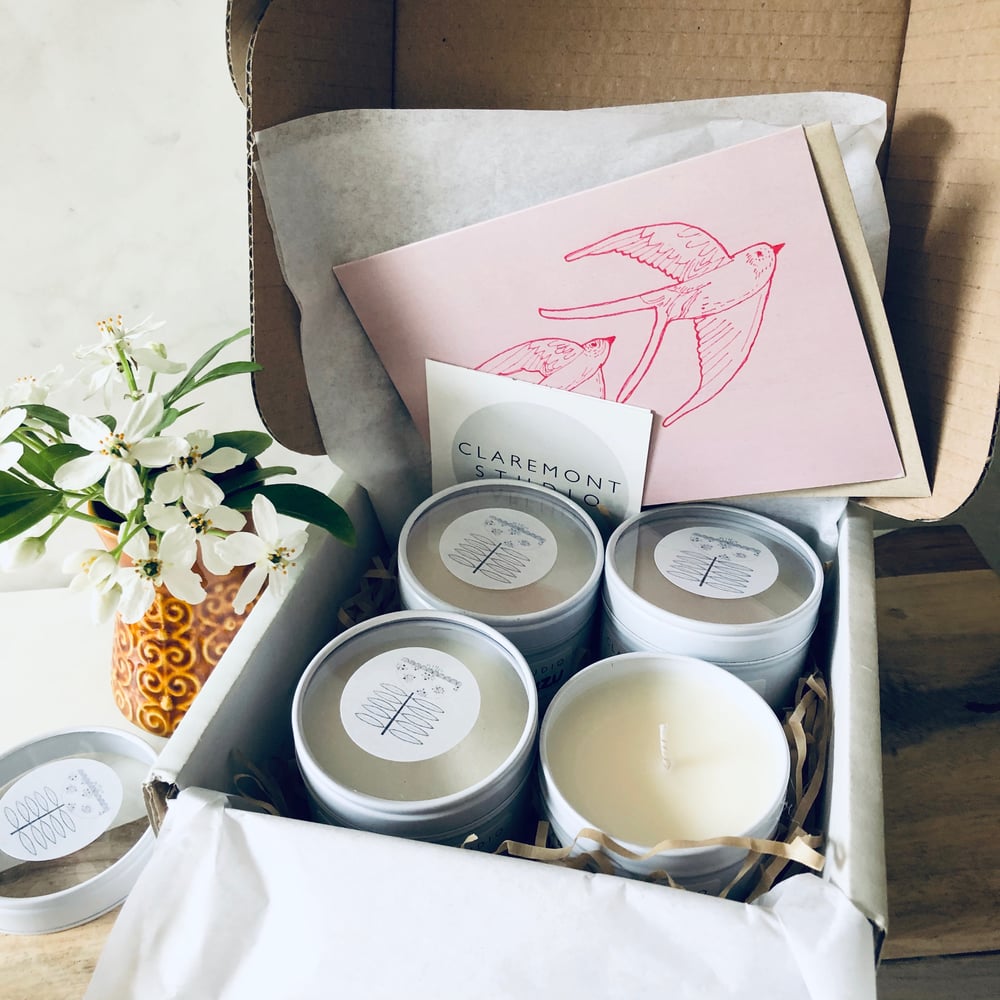 Make your own curated box of four Travel Tin scented candles choosing from our scent library. Select a combination of floral, citrus, fresh and spicy scents for a completely bespoke and tailored gift for yourself or a friend. Over 80 combined hours of scent to fragrance your hearth and home for £34 instead of £38.
4 x 100ml Travel Tin Scented Candles with Candle Care instructions - packaged in a hand printed box.
(+ 1 free sample of alternate fragrance)
Pick from the list below and leave me a note at checkout of your chosen scents.
*Gift a friend and I will pop in a hand written card and post out directly for you - add the recipient's name and postal address in a note at checkout!
*For UK shipping only.
Additional Discount Voucher Codes not applicable as items are already discounted.
Floral Scents:
Peony
Silver Needle & Rose
Tuberose & Neroli
Honeysuckle & Jasmine
Wild Gorse
Scottish Blossom Honey
Citrus:
Sorrel & Lemon Thyme
Grapefruit & Basil
Pink Peppercorn & Mandarin
Fresh:
White Lavender
Seashore
Wild Bluebell
Royal Deeside Pine
Spicy:
Earl Grey
Tuberose & Cardamon
Lavender & Lemongrass
All fragrance oils are manufactured in the UK, IFRA & EU compliant, PARABEN free and VEGAN friendly. They are NOT TESTED on Animals or contain any Animal Derivatives.
Availability
Pick 4 Travel Tin Box Set
Share