Petticoat Whaler Silk Satin Scarf
£

95.00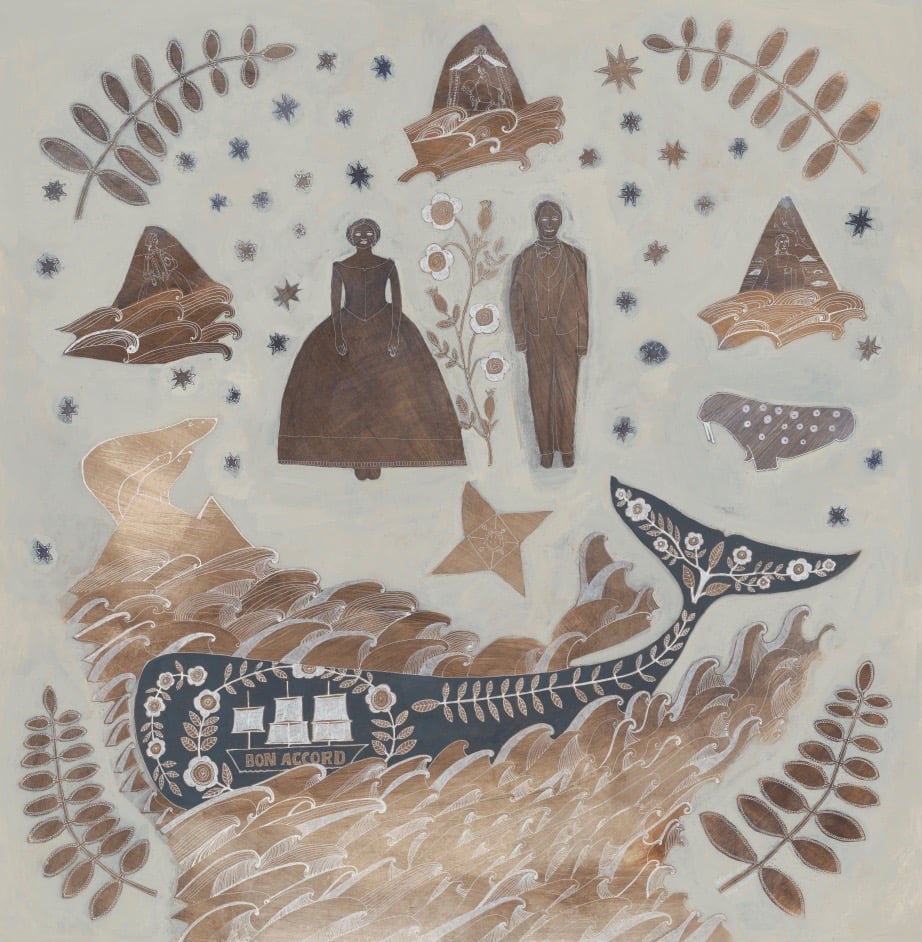 Part of the 'What's Your Story?' Aberdeen Suite, the 'Petticoat Whaler' Scarf celebrates the life of Margaret Penny the wife of Whaler and Arctic Explorer Captain William Penny. She was the first woman of her age to accompany her husband on the lengthy whaling expeditions to Baffin Island and the first Scottish Petticoat Whaler. In 1857 they set sail from Aberdeen aboard the Lady Franklin and wintered in the whaling grounds, leaving in 1857. Margaret kept a journal of her time spent with the Baffin Inuit and recorded observations of Inuit life while absorbing the beauty of the land and seascape.
The scarf has been digitally printed from the original hand drawn illustration on to beautiful Silk Satin and has a machine stitched hemmed edge. Also available in Chiffon.
This is a made to order item, please allow up to 4 weeks for dispatch.
Size: 72 x 72 cms
Fabric: Silk Satin or Chiffon
Also available in a Neckerchief Size 49 x 49 cms -
Best for styling at the head, neck or wrist
Availability
Silk Satin Scarf

Chiffon Scarf

Silk Satin Neckerchief

Chiffon Neckerchief
Share